After its official presentation in China, the new Xiaomi Smart Band 7 Pro has finally arrived in its Global version for the rest of the markets, clearing up some doubts that arose about its functions. but not everything has been good news for those of us who had planned to buy it.
Although it has been confirmed that Xiaomi's most expensive smart bracelet has the Alexa assistant integrated thanks to the microphone that we find on its body, it lacks a key functionality that many of us expected and that, honestly, we do not understand why it has not been included: mobile payments via NFC chip.
They had it all done, but they have decided not to execute it
Yes, it seems incredible that the new Xiaomi Smart Band 7 Pro has left behind a key feature that they would have positioned it as the most interesting smart bracelet in its price range. And we tell you that we are surprised because basically they had everything done: they had the agreement to be able to make payments in collaboration with the Curve platform and the Chinese version of this product has an integrated NFC chip.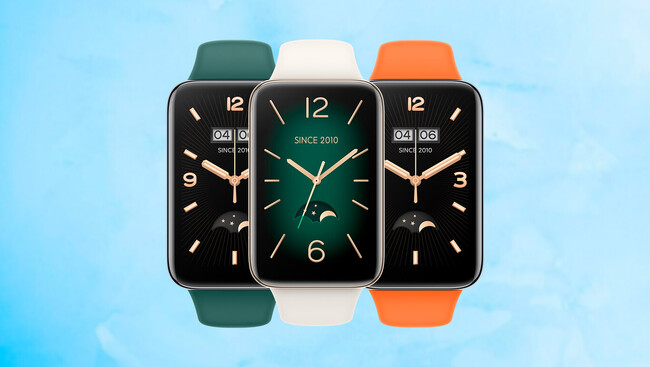 In fact, we understand that this Global version of the Smart Band 7 Pro includes this chip inside but it is disabled by software, so it cannot be used in practice, or at least for the moment. But this is something that does not seem to change, at least in the short term, since both the Xiaomi Watch S1 and the S1 Active do have this feature from the start.
For this reason, it is very difficult for us that Xiaomi itself has not advertised this new bracelet from the beginning with one of the most anticipated features by most users, and more taking into account the surcharge with which this device has arrived regarding the Xiaomi Smart Band 7.
It is true that we have other interesting news such as the aforementioned Alexa assistant, a AMOLED screen with a completely new 1.64-inch format with better content display or even a high-precision integrated GPS chipbut many of us have been left with the bittersweet taste that it would have been practically perfect if it had added this feature.
And, above all, this absence makes much more sense if we put the product in context with its direct competition, where we are going to find, for example, the Huawei Watch Fit with a price of 59.99 euros and with very similar characteristics. keeping the 1.64-inch AMOLED panelGPS chip and a design that does not vary too much from the Xiaomi option.
Therefore, that extra price that we find in the Xiaomi Smart Band 7 Pro could have more than justified itself with the addition of those mobile payments, a technology that Xiaomi already has in hand and is more than developed, but it seems that we will have to wait for a next generation to be able to enjoy it. Or not, who knows.
Xiaomi Smart Band 7 Pro – Smartwatch with 1.64″ AMOLED screen, GPS, 110 sports modes, heart rate, sleep, SpO2, 5ATM, up to 12 days of battery, white (ES Version + 3 years warranty)


#Xiaomi #Smart #Band #Pro #succeed #key #function #expected